NEWS
CYBER MONDAY DEAL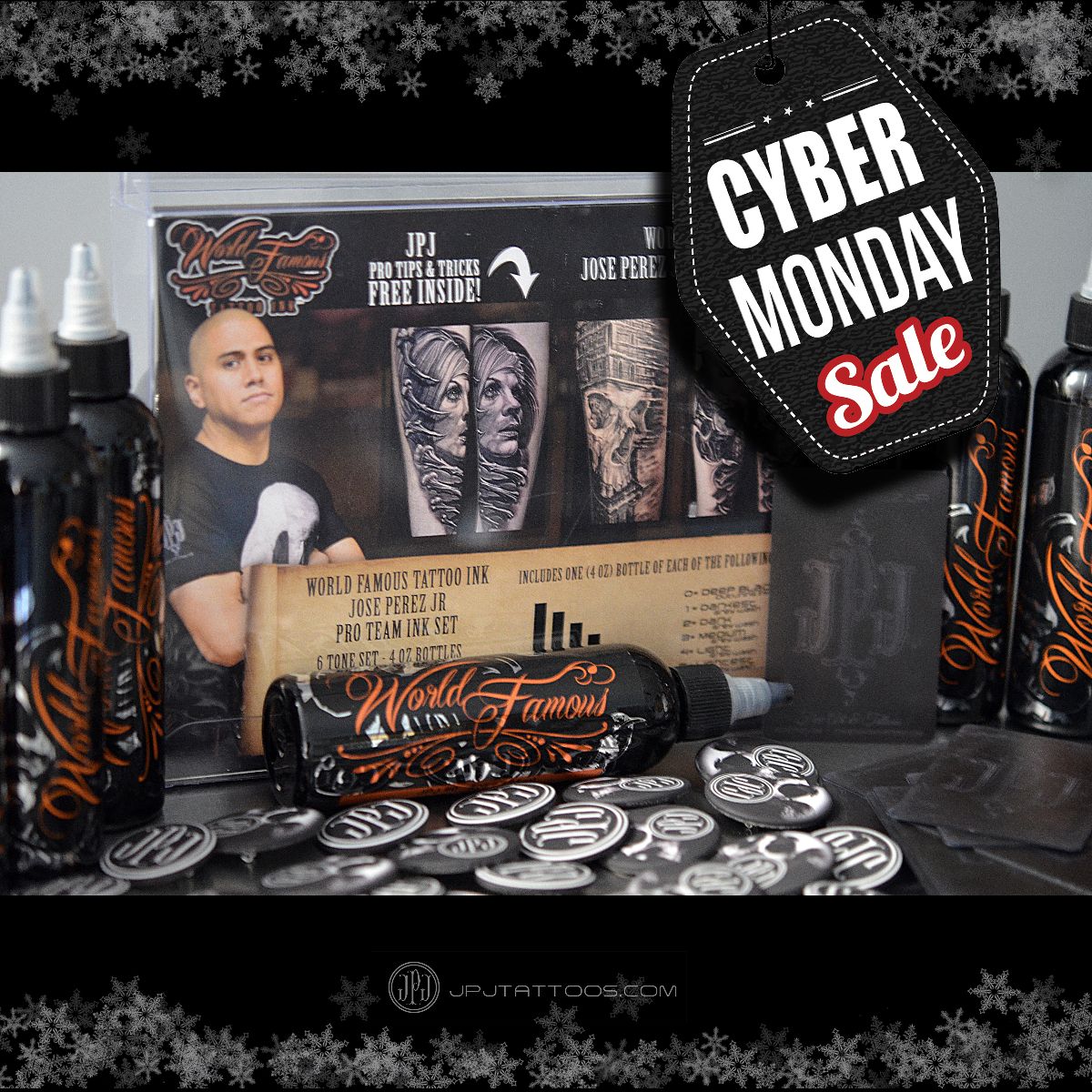 Don't miss out!! Cyber Monday deal on JPJ Dark Water Ink Set by World Famous Ink
Purchase a ink set NOW through MONDAY NOV 28th and receive a FREE 4oz. Bottle of Black Ink ($30 Value)
Offer only valid on www.jpjtattoos.com/JPJ_Merchandise.html
Happy shopping!
Ink set includes 6 4oz bottles of ink. 1 black and 5 greywash shades. $125 plus shipping.
US orders only
Toronto Seminar: Northern Ink Xposure June 2017
Jose Perez Jr. Black & Grey Seminar: NIX 19
Metro Toronto Convention Centre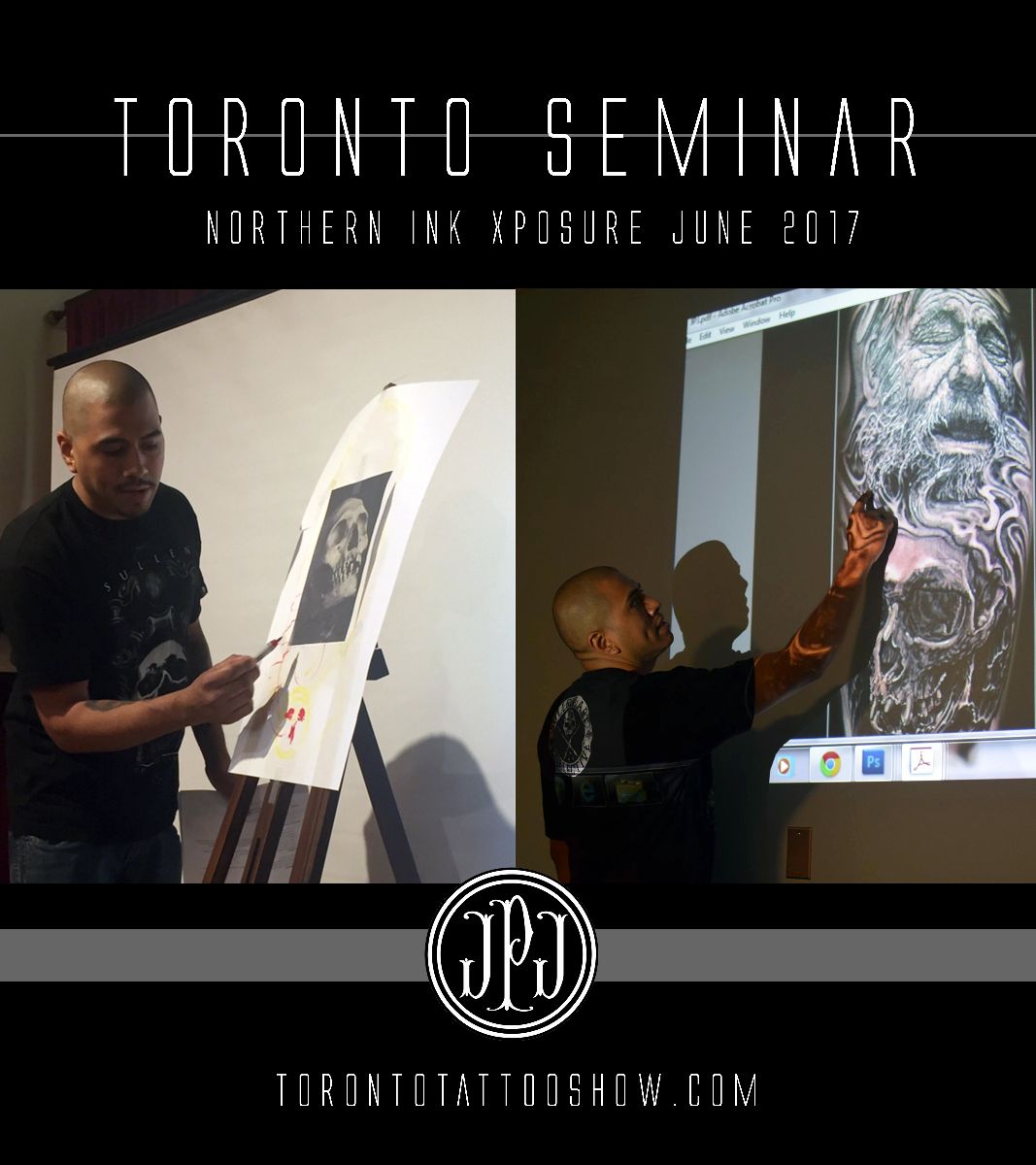 $400 CDN ($300 USD) Sunday, June 11, 2017 1-5PM
Cost: $400 CDN ($300 USD) ***In order to reserve your spot for the seminar, you need to pay $50 CDN ($40 USD) deposit to Tattoos.com via PayPal*** Remaining balance due day of seminar ($350 CDN / $260 USD)
Seminar Overview:
Reference Images & Stencil Tips
Overall design Composition
The importance of Contrast
Backgrounds
Texture & Detail
White Highlights
Q&A with JPJ
Includes 20 page JPJ Seminar booklet
Includes a JPJ Dark Water Shading Set, compliments of World Famous Ink ($125 Value) Ink set includes (6) 4oz. bottles of ink (1 black & 5 grey wash shades)
Please bring your preferred brand of markers for freehand tutorial, along with a pen for note taking.
Chicago native, Jose Perez Jr., specializes in Detailed Black & Grey Realism. Find him at Dark Water Studio in Willow Springs, IL (southwest suburb of Chicago). Jose has been tattooing since 2004. Sponsored by World Famous Ink, H2Ocean, FKIrons, Helios Needles, Sullen & Stencil Stuff.